STEM at Sirius Academy West
Science, Technology, Engineering and Mathematics
Why is STEM important?
STEM is important because it teaches critical thinking skills and instils a passion for innovation. STEM assists in the problem-solving and exploratory learning that fuels success across a variety of tasks and disciplines. It empowers individuals with the skills to succeed and adapt to this increasingly complex, changing, technological world.
STEM is in every part of our lives. It is everywhere in the world around us and is used to impact people and every living thing on Earth. There are multiple reasons why STEM skills are considered more important than ever.
STEM skills help to bridge the ethnic and gender gaps sometimes found in math and science fields;
The global economy is changing;
Current jobs are disappearing due to automation;
New jobs are emerging as an outcome of technological advances;
The continual advances in technology are changing the way students learn, connect and interact every day;
STEM Skills are critical to school success and life;
Employer demand for STEM qualifications and skills is high;
In the Humber region, manufacturing contributes 17% of our employment compared with 8.7% for England – and this number is set to grow thanks to the investment in renewable energy. (www.greenporthull.co.uk)
STEM occupations are growing. They are nearly double that of other occupations
In 20 years, 80% of jobs will require technical skills. (US Bureau of Statistics)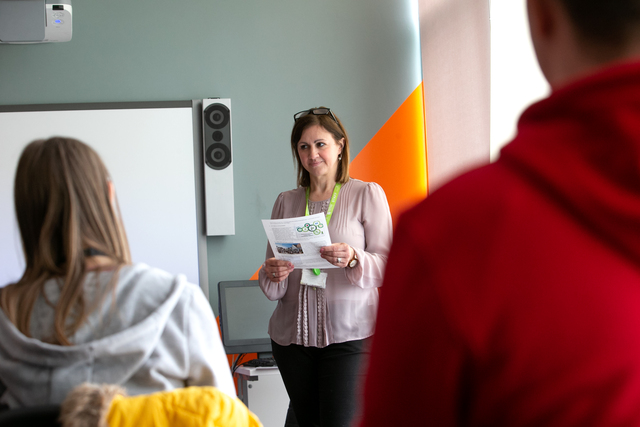 What are STEM skills?
STEM skills relate subject-specific skills (e.g. in science pupils may use technology to simulate experiments that are too dangerous to carry out in the classroom) and generic skills. At Sirius Academy West, we aim to develop the following skills through our STEM programme;
Creativity
Inquiry Skills
Critical analysis
Teamwork and collaboration.
Initiative
Communication
Digital literacy
Problem-solving
At Sirius Academy West, we aim to provide an engaging and fun STEM programme and to embed STEM throughout our academic curriculum, pastoral programme, carers programme and extracurricular activities. The Academy is also linked with several local and national employers and businesses who help us to enrich our STEM education programme.
While studying at Sirius Academy West pupils will have a wide range of STEM opportunities including (but not limited to) external workplace visits, employer talks, careers talks, full STEM challenge days, assemblies, STEM links in subject lessons, virtual visits, virtual carers talk, careers fairs, skills sessions, entry into local, regional and national competitions and more.
Some examples of recent events, activities and successes include;
Teen Tech National Finalists
STEM challenge Regional Champions
Visits to the Amazon Warehouse Facility
Career and mental health talk from recording artist
Big Bang at Schools week long STEM celebration event
WWF Wildlife Ambassadors Club
National Grid STEM day challenge
Robotics Challenge Regional Finalists
Yorkshire Water Virtual STEM Careers Talk
WIME (Women into Maths and Engineering) convention
Skills Humber
Skills UK
Mock careers interviews
Medical Mavericks
Navy skills sessions
Robotics Club
Lunch and Learn talks from STEM Ambassadors
Virtual Engineering talk by Balfour Beatty
Engineering UK Energy Quest workshops
Clean Air Day themed Lessons
Christmas STEM Advent Calendar Challenge
Princes Trust Mosaic Programme
The Scholars Programme
First Aid sessions with Yorkshire Ambulance