National Volunteer Winners
[15 Oct 2012]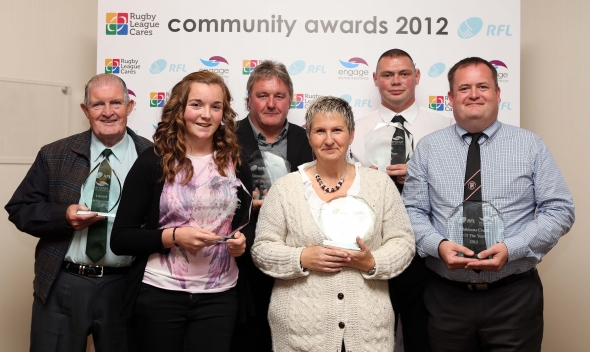 Two Sirius Academy volunteers have recently been successful at National Volunteer Award ceremonies. Jennie Simmons and Carol Bailey both received 'Volunteer of the Year' awards at their respective national governing body awards ceremonies. Jennie, a netball coach and Carol, a Rugby league administrator both are part of a widening 'Sirius Academy' volunteering and leadership academy.
Jennie Simmons won the Netball National 'Goalden' Globe Award for her outstanding contribution to netball as a young netball volunteer. Jennie is a full time 2nd year student at Hull University studying for a degree. She also plays netball for her club and has been instrumental in setting up and developing the junior section of Allus Netball Club in Beverley and works tirelessly to improve and develop the players and the club. Jennies drive to provide a safe and enjoyable place for the girls to play netball has seen the club register and gain their CAP's accreditation. Jennie also gives up her time to coach an Academy for Humberside County Netball Association. Jennie's aspirations to move into a PE teacher role facilitated the volunteering placement at Sirius Academy through Hull University.
Carol Bailey is a fantastic example of community volunteering in Rugby league. Working entirely as a volunteer, she is based at the RFL office at Sirius Academy and undertakes a fantastic role in the provision of Rugby league. A quiet, unassuming character she has dedicated thousands of hours to her sport and her club, Hull Wyke, through the administrator role she fulfils. Carol was presented with the National Volunteer of the Year award at the RFL Grand Final at Old Trafford recently.
Jon Flatman, Director of Sport and Community at Sirius Academy commented, 'Huge congratulations from everyone, both here at the academy and within the sports, to these ladies who have been recognised with national awards. Both are examples of volunteers being able to change the lives of their communities and we wish them both all the best in their respective sports.'