U16 Basketball – Season Report
[31 Jan 2012]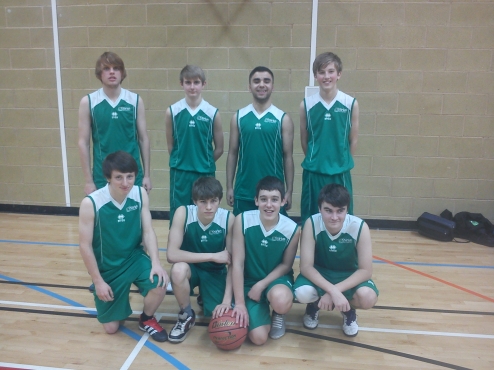 The Y10/11 Basketball team completed a very tough and long Basketball season last night by finishing third in the Hull Schools Basketball competition.
Since September the squad has competed in three tournaments, beating St. Mary's, Endeavour and Sydney Smith to book a place in last night's finals.
Unfortunately the boys came up against a very strong Trinity team and were beaten 20-12. Sirius were fantastic in the first period with aggressive defensive work from Tommy-Lee Gould and Reece Price, supported by strong counter-attacking from the impressive Tom Wilson and Alex Douglas, resulting in a 10-8 score to Trinity. The second period proved difficult though with Trinity's National League basketball player stealing the show with 17 of his teams total points. Despite the defeat, Tyler Lane, James Fenton, Jason Norfolk and Zardasht Taha worked tirelessly throughout.
Sirius made amends in the Third/Fourth Play-Off though brushing aside Andrew Marvell with a comprehensive 16-0 performance.
All of the boys should be commended for both their effort and application in the tournaments, but also their willingness and commitment to train every Tuesday after school.
Y10/11: Tyler Lane, Zardasht Taha, Reece Price, Alex Douglas, Markus Craig, Jack Lister, Tom Wilson, Tommy-Lee Gould, James Fenton, Jason Norfolk and Brendan McCourt.
The Y8/9 Basketball team will attempt to go one further than the older age group when they compete in the final round of the Hull Schools competition next Monday for a place in the Humberside Final.
The promising Y7 Basketball team will also battle with Kelvin Hall in the final, on a date yet to be confirmed, after beating Trinity in the Semi-Finals before Christmas.