Year 10 Girls Footballers Shine
[06 Dec 2018]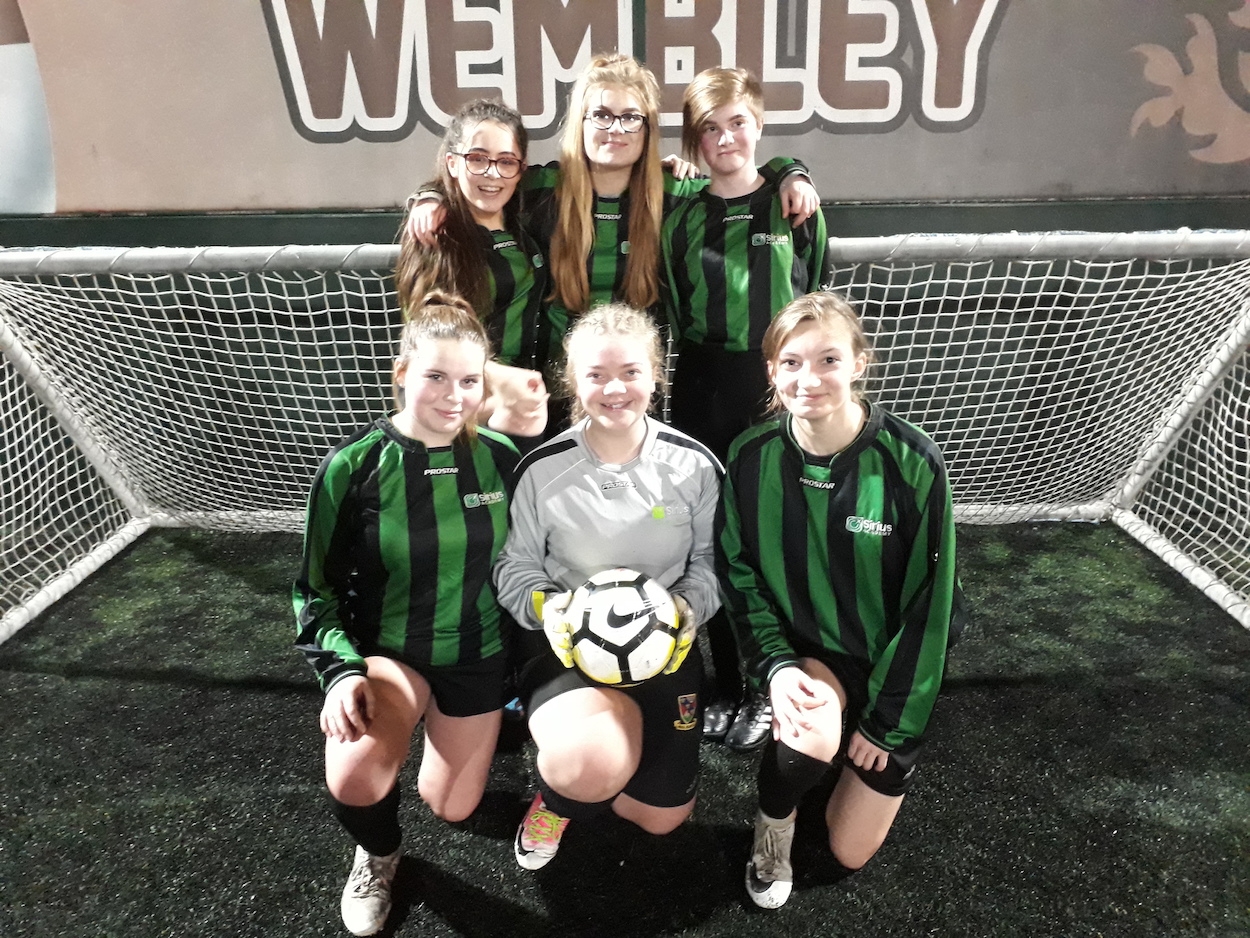 On a cold, dark and windy evening the Year 10 girls turned up ready for battle in the Hull School's u16s Girls 5 a-Side Tournament held at Goals.
And battle they did…
Game 1 vs Sirius North- The girls started like a house on fire dominating in every aspect of the game by winning their individual tackles, working hard for one another and playing some 'easy on the eye' football. The game finished with us victorious, 5-1. Isabella 'Origi' Taylor was in outstanding form firing 3 of the 5 goals. A very pleasing start for the management duo of Myself and the footballing genius Mr Basile.
Game 2 vs St Mary's A- We knew this was going to be a difficult second game however we didn't expect one of their players to have the skill and pace of Lionel Messi. We had a word with our 2 dominant defenders Phoebe and Rebecca; it was along the lines of 'Keep an eye on her, don't let her turn and get your foot in'. And it managed to work keeping her out of the game. It did help having our very own Lucy 'Grobbelaar' Sainty between the sticks keeping the ball out of the net on numerous occasions. However a difficult game all round, the game fairly finished 2-2.
Game 3 vs Malet Lambert- Malet Lambert always have strong footballing sides and we knew this was going to be another tough opponent. We started the game very well, the ever industrious Phoebe, Kadie and Ashleigh were a thorn in the sides of the creative players of Malet. However the fact that we only had one substitute to bring on and off took its toll and a tiring Sirius West were defeated 4-1.
Game 4 vs Boulevard- We wouldn't let the Malet defeat get us down and after a much needed rest we came out firing on all cylinders. However our time in possession of the ball wasn't as effective as it could be creating chance after chance but not being clinical enough. Kadie fired a left foot rocket in to the bottom corner and the game finished 4-0.
Game 5 vs St Mary's B- Don't take into account the fact that this was St Mary's B team, they were a strong opponent who didn't give you much time and space on the ball. The elusive Isabella all of a sudden was been marked by two players – obviously they had a tactic of stifling our main goal threat- so we knew the goals had to come from another source. Up stepped 'Mad Dog' Phoebe who's main role was to tackle and make it difficult for their opponents, slammed in two outstanding long range finishes to win us the game 2-1.
Game 6 vs Archbishop Sentamu- Coming into the game knowing that Archbishop had not lost all tournament we new we were up against it. They had some outstanding players and rightfully took the lead. However we started to find our feet in the game and again managed to create some chances just not lucky enough to finish them. Archbishop deservedly went on to win the game 3-0 and the tournament as a whole.
With all games finished the girls looked exhausted, battered and bruised. Our girls played some brilliant football throughout and finished the Hull Schools Girls u16s Tournament in 3rd Place!!!
A magnificent effort from all our girls who worked hard from the first game to the last.
If you see the following girls around the academy please congratulate them on their effort and hard work.
Rebecca Stabler, Lucy Sainty, Ashleigh Thompson, Phoebe Armstrong, Kadie 'left foot' Laws, Isabella Taylor.