Year 7 Boys Yorkshire RL Plate Result: Beckfoot Thornton Academy 12 Sirius Academy West 46
[15 Feb 2019]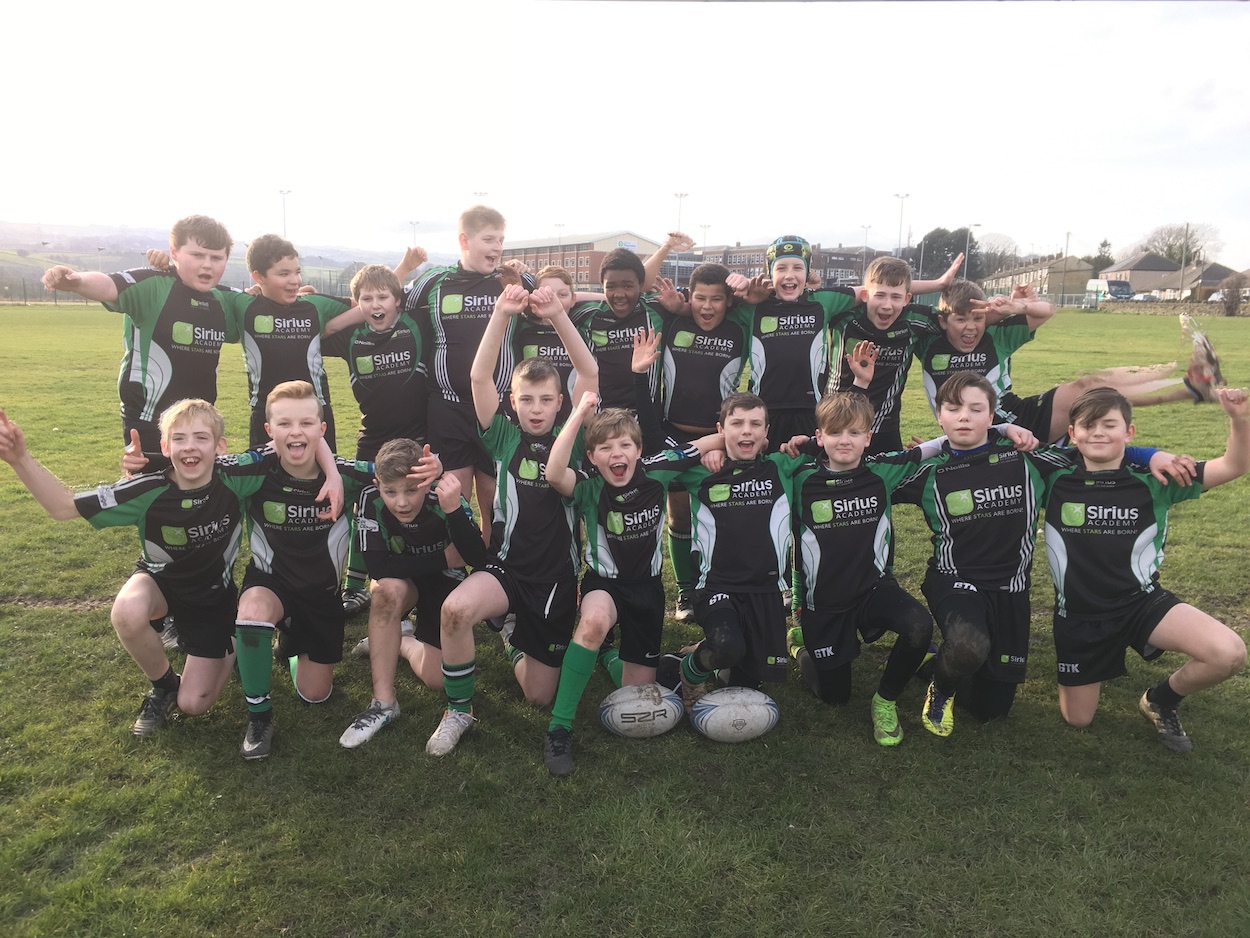 Year 7 Boys Rugby League Yorkshire Plate
Beckfoot Thornton 12 Sirius Academy West 46
The Year 7 boys made it through to the quarter final of the Yorkshire Plate after a convincing win away at Beckfoot Thornton (Bradford), running out worthy winners by 46 points to 12.
The Sirius team started the game well and went over for an early try, the strong running of props Sam Howe and Kai Mula set the scene as they dragged in the Beckfoot Thornton players into the centre of the park, leaving space for halfback Jarrod Jones to dummy and go over in the corner. Jarrod Jones scored his brace shortly after with some great vision to spot another gap in the defence and go over to extend the lead, Brad Andrew converted to make it 10 – 0. Sirius controlled the ball well meaning Beckfoot Thonton couldnt get the ball back and was having to defend repeat sets. Brad Andrew was next on the scoresheet with a real team try as it went through four pairs of hands before the captain went over. A similar try down the left was next to come as Ben Grant showed his pace when put through a gap to go over in the corner. When a penalty was awarded to Sirius for a high tackle, smart play from acting half back Harry Fletcher saw a quick tap and pass to the powerful Jack Nilsson who burst through tacklers to go in under the sticks. Beckfoot Thornton got a consolation try at the end of the half to make the halftime scoreline 24 – 4 in favour of Sirius.
Sirius started the second half with some outstanding team rugby and got their rewards when Jack Nillson went over for his second of the afternoon. Beckfoot Thornton had a good spell of play as Sirius failed to look after the ball on two occasions and the home team capitalised on this with two tries of their own to make the score 30 – 12. Sirius picked their game back up for the last ten minutes, running in three quick tries, one from the impressive Kian Goodhand who linked in the line well from fullback before Celestin Mukamba went over for a try on his debut, showing great strength and speed to power his way over. Kai Mula rounded off the scoring with a well deserved try from the hard working prop forward.
The talented Year 7 squad will now go through to the quarter final of the Yorkshire Plate, and on that performance there are high hopes of them reaching the final.
Please congratulate the squad on their outstanding team performance:-
Kian Goodhand
Kieran Clemitshaw
Ben Grant
Jack Nilsson
Mason Hawley
Keegan Spencer
Jarrod Jones
Same Howe
Harry Fletcher
Kai Muller
Remy Wilde
Oliver Shallcross
Bradley Andrew
Callum Pulford
Kieran Redfern
Jack Gray
Mason Smith
Celestin Mukamba
Ryan Bennett
Special thanks to Julie Watson for her continued support with the boys rugby.