Year 9 Rugby Union team crowned Hull Schools Champions!
[11 Mar 2014]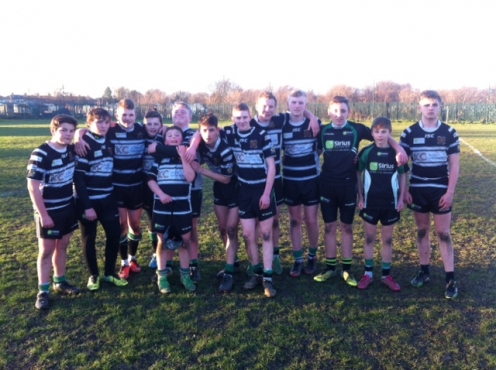 The Sirius Academy Year 9 Rugby Union team continued their year groups outstanding success on the Rugby pitch by defeating St Marys College in the Hull Schools Rugby Union Championships to add the title to the Rugby League Yorkshire Cup that they won last week. The team with several of the Rugby League side playing again, combined with some students making their debuts, proved too strong for the Marys outfit as they ran out 76-7 winners. The team will now look to add their 3rd Rugby trophy of the year when they face the East Riding Champions in the Hull and East Riding Championship Final to be played at Driffield RUFC.
The match was evenly poised in the early stages with a long-range Josh Atkinson try been matched by a Marys response for a 7-7 score-line. However once the boys regained their knowledge of the technicalities of Rugby Union they played some excellent Rugby to add several tries. Jay Kirkland led the way with a hat-trick of tries, followed by Ryan Addinall who claimed two. Further tries were added by Josh Lomax, Mikey Lewis, Luke Moss, Connor Cape-Melbourne, Kieron Wright (on debut) and Kai Thorpe. Drop-kicks were added by Thorpe, Lewis, Moss, Brad Elliott, Wright, Jacob Smith, Atkinson and Addinall.
Special thanks to Janice Hall for driving the bus and supporting the boys.
Please congratulate the following boys on their success, attitude and behaviour:
Josh Atkinson, Luke Moss (Year 8), Jay Kirkland, Mikey Lewis (Year 8), Jacob Smith, Josh Lomax, Kai Thorpe, Brad Elliott, George Tyson-Wilson, Ryan Addinall, Connor Cape-Melbourne, Declan Jackson (Year 8), Kieron Wright.